Cat Boarding
---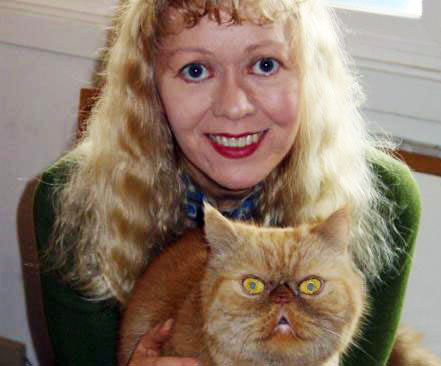 Boarding Services
One-Family-at-a-Time Cat Boarding
Pre-Boarding Trial Visit
Preparing for Your Pet's Stay
I offer boarding services for cats. During the boarding period, your pet stays at my home. A sunny, comfortable room is available for your pet's exclusive use during their stay, should that be preferable. During their stay with me, I will:
Play with your pet
Provide any vitamins (as required)
Administer any medications (as required)
One-Family-at-a-Time Cat Boarding
I don't like to do mass pet boarding. I prefer to board only one or two cats at a time from the same pet guardian. There are several reasons for this which I feel are very important:
It ensures a clean, comfortable environment for your pet, and keeps the potential for spreading illness between animals to a minimum.
It increases the amount of personal attention and one-on-one time I am able to devote to your pet.
Having many other animals in the environment adds to the potential for stress. Some pets become nervous, anxious, or depressed if they're not accustomed to being in this situation. Too much interaction with other animals can sometimes exhaust smaller pets. In some cases, especially if a pet has no place to retreat, this can affect their eating and take a toll on their body.
In general, I like to keep the number of stressors potentially affecting your pet to a minimum. Your pet is already in a new environment, and unlike us they don't understand what's going on. My goal is to provide a safe, low-stress situation which is as close to what your pet is used to as possible.
Because I only do one-family-at-a-time boarding, it is especially important that you call ahead to check availability and ensure that I am able to accommodate your schedule.
If your cat is boarding with me for the first time, I generally like to recommend an overnight or one-day trial prior to the regularly planned boarding dates. The trial is free, and will provide an indication of how good a fit this will be and how well your pet is likely to take to their new environment while you're away.
Prior to your leaving, I ask that you provide these items for your pet's stay with me:
Food
Vitamins and/or medications (as required)
In the unlikely event that your pet needs to receive any immediate medical attention during their stay with me, I also ask that you have an account set up with a veterinarian. Before you leave on your trip, please provide me with the name, address, and phone number of your veterinarian.