Pet Visits
---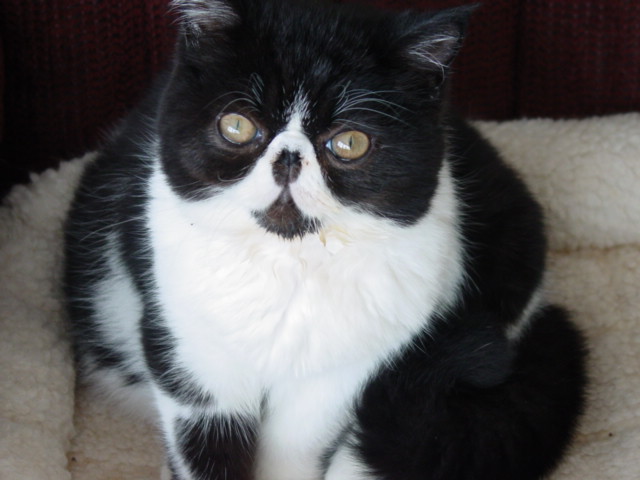 Free Initial Consultation
During the Visit - Caring for Your Pet
During the Visit - Watching Your Home
Communicating with You
What To Do Upon Your Return
My visits include taking care of both your pet and your home while you are away. If you wish, I can also be in touch with you during your absence to let you know how things are going.
If you are a first-time client, prior to the first visit, I normally like to meet with you to become familiar with your pet's needs and routines. During our initial visit, you will provide emergency contact numbers and other necessary information to ensure the best possible care for your pet. At this time, I will make arrangements that you are comfortable with regarding your house key and/or location.
This introductory visit usually lasts about a half hour, and is free unless there is a cancellation of scheduled visits. For first-time clients, I ask that a deposit equal to one visit be paid at the time of the initial consultation. This deposit is not refundable if the scheduled visits are cancelled, but will otherwise be applied to the first actual visit performed.
I very much enjoy and look forward to visiting and caring for your pet. Pet visits generally last around 30 minutes, and typically include:
Feeding
Changing water
Litterbox cleaning (for cats)
Brushing / petting
Playing with pet (according to their age and disposition)
Lap time for (lapaholic cats)
Medications (including insulin injections, subcutaneous fluid, inhalers, oral medications, etc.). I can normally provide these as long as the pet is manageable. In rare cases where a pet is extremely uncooperative, I generally recommend the pet be under veterinary care.
Knowing that a responsible, trustworthy individual is looking after your home is another important part of your peace of mind. During my visits, I also:
Water plants, do plant care
Empty trash, bring in mail and/or newspapers, if requested
Do security checks of doors and windows
Rotate lights, blinds
I understand you may want to know how things are going, especially if you are a first-time client. I am very happy to be in contact with you in whatever way works best for you, such as:
Email updates
First day start calls to your cell phone
Additional calls
When you return, I ask that you call and let me know you have arrived back safely. Once in a while, a pet guardian's return is delayed, and in such cases I continue visiting your pet to ensure it is well cared-for until you've returned home.