In-Home / Overnight Pet Sitting
---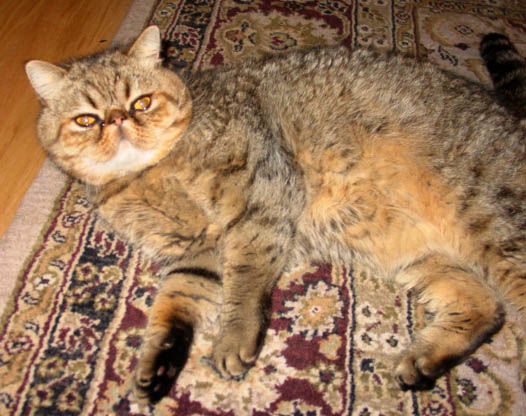 Who Will Stay Overnight
Free Initial Consultation
During the In-Home Overnight Visit
Staying in Touch
If Your Return is Delayed
In-Home Overnight Pet Sitting Rates
Although I do not personally provide in-home overnight pet sitting, I am pleased to refer clients to my colleague, Elizabeth Geismar, for such services. She performs her own services independent of my business. I have known Liz for many years. She is a retired paralegal, loves pets, and is insured through Pet Sitters International. You will find her to be reliable, trustworthy, and compassionate. Because I would feel very comfortable entrusting her with my own pets and home, I can highly recommend her if you need someone to stay with your pets, or just need someone to house sit while you're away. Please contact Liz at compassionatesitter@yahoo.com if you'd like more information or would like to make in-home overnight arrangements with her.
If you are a first-time client, prior to the first overnight visit, Liz will want to meet with you to become familiar with your pet's needs and routines, as well as any other house-related tasks. During this initial visit, you will provide her with emergency contact numbers and other necessary information to ensure the best possible care for your pet. She will make arrangements that you are comfortable with regarding your house key and/or location.
This introductory visit usually lasts about a half hour, and is free unless there is a cancellation of scheduled visits. For first-time clients, she will ask for a $20 deposit at the time of the initial consultation. This deposit is not refundable if the scheduled overnight visits are cancelled, but will otherwise be applied to the first actual visit performed.
Liz will stay at your home during your absence. Each day, the following will be done for your pet(s):
Feeding
Changing water
Litterbox cleaning (for cats)
Brushing / petting
Playing with pet (according to their age and disposition)
Daily dog walks
Lap time for (lapaholic cats)
She will also do the following during her stay:
Water plants, do plant care
Empty trash, bring in mail and/or newspapers, if requested
Do security checks of doors and windows
Rotate lights, blinds
As you may want to know how things are going, especially if you are a first-time client, Liz can be in contact with you in whatever way works best for you, such as:
Email updates
First day start calls to your cell phone
Additional calls
If you discover that your return home will be delayed, please inform Liz as soon as possible, so she can continue ensuring your pet(s) are well cared-for until you've come home.
1 Cat: $40 per day
Multiple Cats: $45 - $50 per day
1 Dog: $45 per day
Multiple Dogs: $50 - $60 per day